Music Gallery operates almost like a regular art gallery
You can find us in the temporary gallery at the Braunstein Palace in Iași from May 19 to June 18. During this period, you can visit the gallery and participate in special events: concerts, workshops for children, instrument lessons, or masterclasses dedicated to musicians. Just keep in mind that for special activities, access will be limited to the appropriate number of seats for each event.
You can visit the gallery in two ways:
freely or as part of a guided tour
If you choose to visit the gallery freely, you can interact with all of our installations, and if you need any details or support, you can ask the custodians or volunteers on-site.
The guided tour is a more curated experience than the free entry. You will receive a presentation of the gallery and installations from our guides. Tours will be organized according to the displayed schedule.
If you want to visit the exhibition, you can buy a ticket on our website or at the entrance.
Visiting hours:
Tuesday – Sunday: 11:00 AM – 8:00 PM
(Last entry: 7 PM)
Monday: Closed
Guided tour schedule:
Tuesday – Sunday:
12:00, 13:00, 14:00, 15:00, 16:00, 17:00, 18:00, 19:00
A PRIVATE GUIDED TOUR
Lasting for 1 hour and 30 minutes, during this time only those registered for the tour can enter the exhibition. The tour consists of:
A presentation of the exhibition given by our guides (15 minutes)

Free time to explore the gallery and test the equipment (50 minutes)

A mini live concert
Schedule:
May 23rd – June 16th, Tuesday – Friday, from 8 PM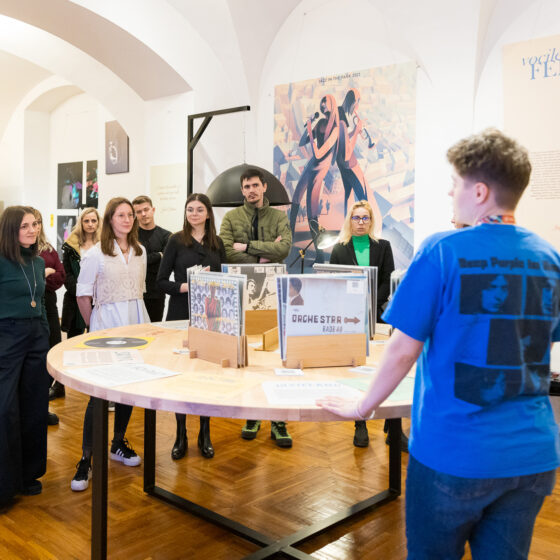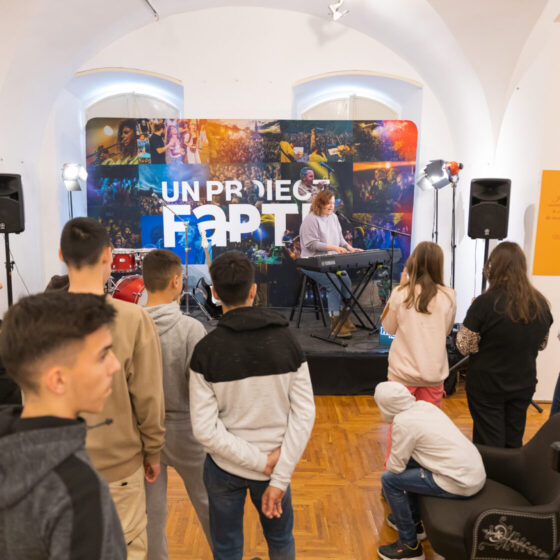 MUSIC CLASS
The Music Class is a guided tour designed specifically for students as an alternative to the traditional music class in school. The tour lasts approximately one hour, during which a guide will tell the young participants about the history of jazz and assist them in discovering instruments and equipment in the space. Additionally, the children will enjoy a mini live concert.
The Music Hour is a special project designed for school groups with at least 15 students and a maximum of 35 students. The cost of a ticket is 15 lei, and accompanying adults have free access. We recommend these tours for students of all ages.
Music Class Schedule
May 23rd – June 16th, Tuesday – Friday: from 11:00 and 12:30
FIRST LESSON
It's an activity dedicated to those who want to experience what it's like to play an instrument. We address both adults and children and we will have special lessons for piano, drums, and guitar. Places are limited, so if you want to participate, you need to buy a ticket. The lessons will take place at the Dream Art Center Iași (5 Vasile Alecsandri Street), and with the same ticket, you will also have the chance to visit the exhibition.
Schedule:
May 27th 10:00-12:00: PIANO
June 10th, 10:00-12:00: GUITAR
June 17th, 10:00-12:00: DRUMS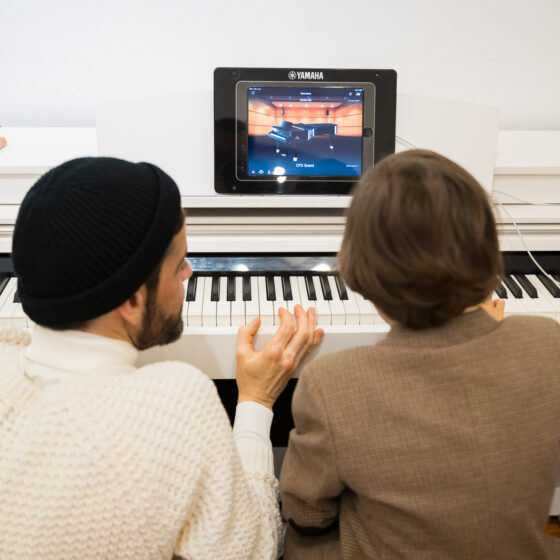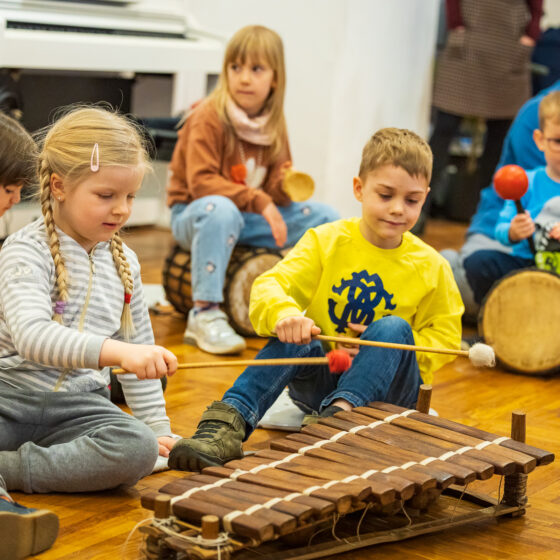 WORKSHOPS FOR CHILDREN
We know that music can be understandable for everyone, and we couldn't help but think of the little ones. We have prepared a series of workshop-concerts for children, designed to spark their interest in music.
Schedule:
June 3rd: from 10:00 (3-6 years) and 12:00 (7-12 years)
June 4th: from 10:00 (3-6 years) and 12:00 (7-12 years)
CONCERTS
Live music cannot miss from an exhibition that focuses on and is immersed in music. Therefore, we planned a series of live concerts with Romanian and international artists. We invite you to discover new or known artists, but for sure we invite you to listen to good music.
SCHEDULED CONCERTS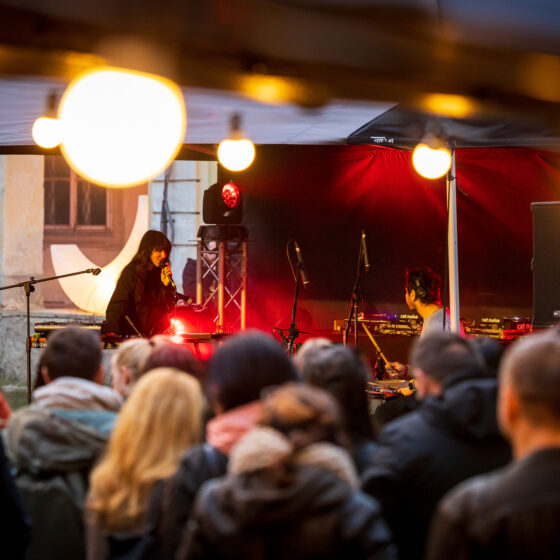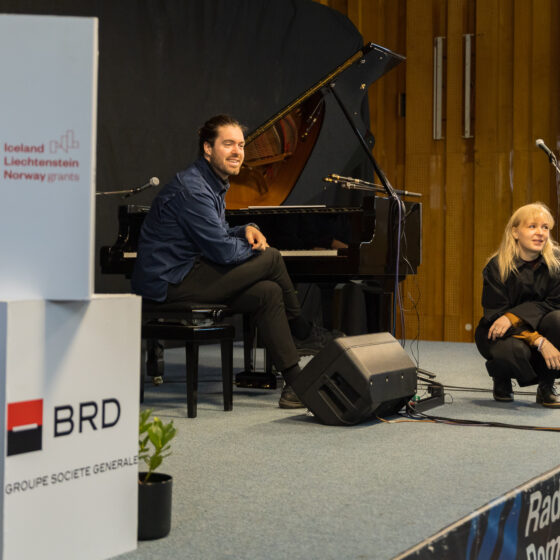 MASTERCLASS
In a world of Jazz where improvisation is the most important part of an artist, we decided to create a context in which musicians, or anybody interested in music, can meet and learn from one another.
For a limited number of participants and with no participation fee, we offer the chance to interact with international artists that visit our exhibition. All you have to do is register.
LIV HAUGE TRIO | MASTERCLASS
Sunday, May 21st, 12:00-14:00 – Palatul Braunstein (Sala Clopot)
NEON ION | MASTERCLASS
Friday, June 2nd, 4:00 PM – 6:00 PM – Studioul de Bază (Str. Sfântul Petru Movilă 59)