Founded in Cluj-Napoca in 2012, Fapte organizes cultural events with an impact on the community. We believe in the power of example and the inspirational character that an event can transmit to its audience. Our missions are to make art, especially music, accessible to the general public and to redefine public or forgotten spaces by integrating them into the cultural circuit. Our flagship project is Jazz in the Park, a reference festival in Eastern Europe. In our 10 years of existence, we are proud to have hosted over 400 concerts, welcomed over 500,000 visitors, and gained a positive reputation nationwide.
Since 2017, we have been presenting music at Jazz in the Park in ways other than classic concerts. We have organized music lessons, record and instrument fairs, and even built our own listening room. The public's reaction to these activities has been inspirational for us: if you create the right framework, people want to discover and are open to the experiences and information we present.
Therefore, inspired by 10 festival editions and motivated by the desire to have a positive impact on people's lives, we created Music Gallery. We have concentrated in a gallery of approximately 300 square meters aspects we love about music and experiences we believe are beneficial for visitors. We offer a lesson on jazz music from a social and historical perspective, and we have created a context in which each participant can discover equipment, whether they are instruments or music playback tools. It's about both music and sound.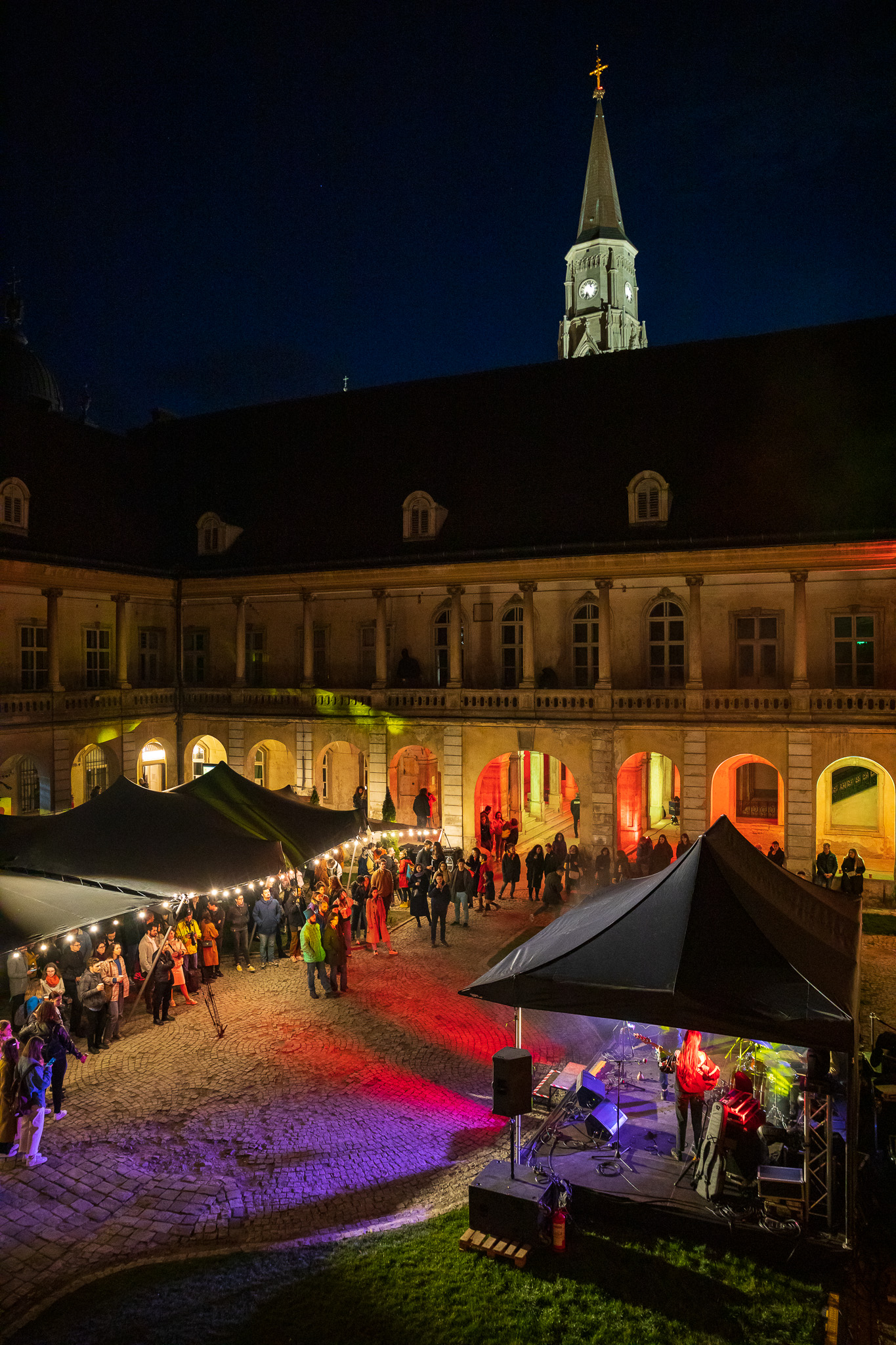 The Music Gallery experience is meant to be a moment of respite, an offline moment for each of us. Although it can be visited in groups, the experience is a solitary one,
where it's just you with your thoughts and the music you choose to listen to
.