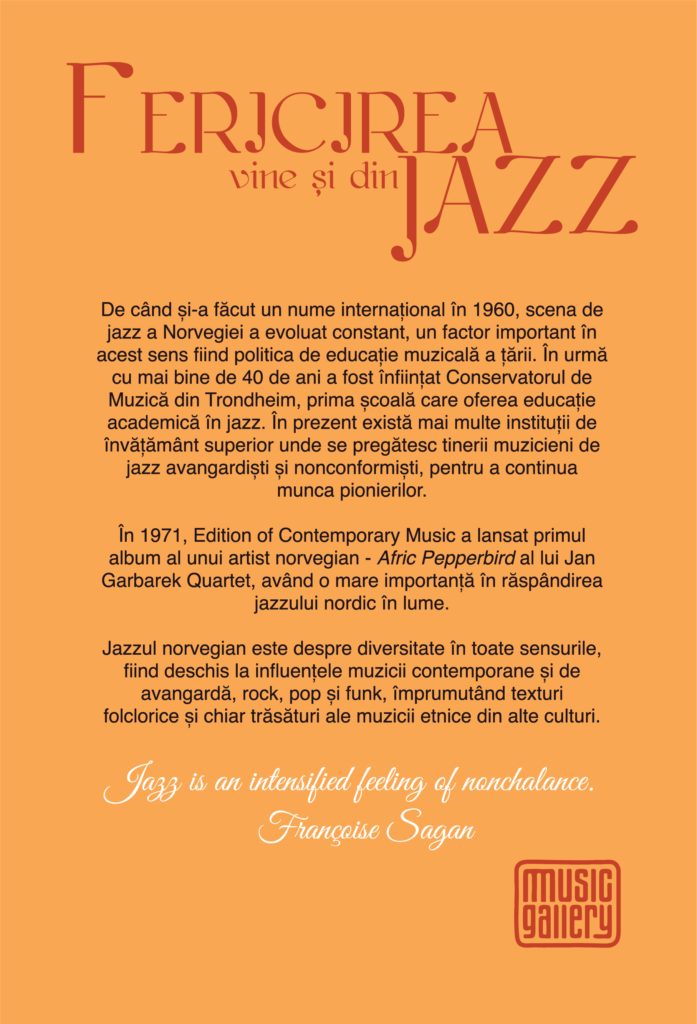 (P36) HAPPINESS ALSO COMES FROM JAZZ
Since making a name for itself internationally in 1960, Norway's jazz scene has evolved constantly, with an important factor being the country's music education policy. Over 40 years ago, the Trondheim Music Conservatory was established, the first school to offer academic education in jazz. Today, there are several higher education institutions where young avant-garde and nonconformist jazz musicians are trained to continue the work of the pioneers.
In 1971, the Edition of Contemporary Music released the first album by a Norwegian artist – Jan Garbarek Quartet's Afric Pepperbird – which had a major impact on spreading Nordic jazz around the world.
Norwegian jazz is about diversity in every sense, being open to influences from contemporary and avant-garde music, rock, pop and funk, borrowing folk textures and even traits of ethnic music from other cultures.
Jazz is an intensified feeling of nonchalance. – Françoise Sagan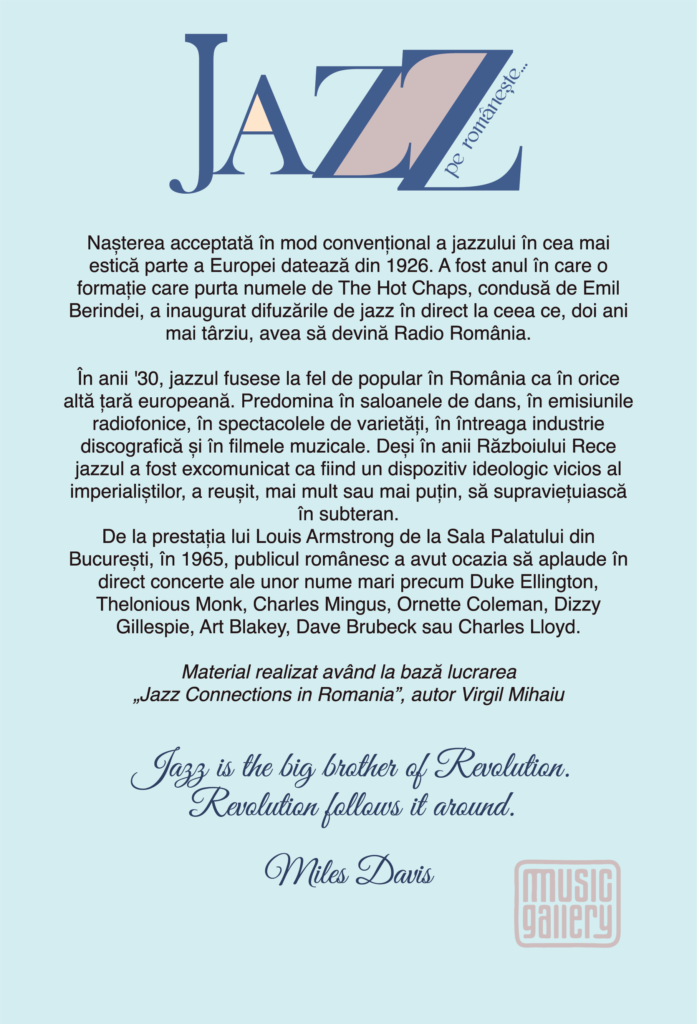 (P37) JAZZ, IN ROMANIAN…
The conventional birth of jazz in the easternmost part of Europe dates back to 1926. It was the year when a band called The Hot Chaps, led by Emil Berindei, inaugurated live jazz broadcasts at what, two years later, would become Radio Romania.
In the 1930s, jazz was as popular in Romania as it was in any other European country. It dominated dance halls, radio shows, variety shows, the entire recording industry, and musical films. Although during the Cold War jazz was excommunicated as a vicious ideological device of the imperialists, it managed, more or less, to survive underground.
Since Louis Armstrong's performance at the Palace Hall in Bucharest in 1965, the Romanian public has had the opportunity to applaud live concerts by big names such as Duke Ellington, Thelonious Monk, Charles Mingus, Ornette Coleman, Dizzy Gillespie, Art Blakey, Dave Brubeck or Charles Lloyd.
Material based on the book "Jazz Connections in Romania", by Virgil Mihaiu.
Jazz is the big brother of Revolution. Revolution follows it around. – Miles Davis